Small Business Leaders Seek Americans With Disabilities Act Rules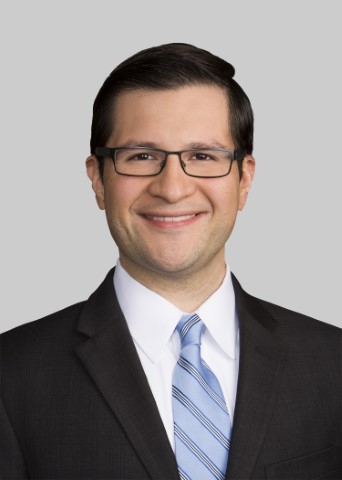 Small business leaders need to know what are their fundamental obligations under the Americans with Disabilities Act (ADA).
These regulations apply to businesses with more than 15 employees, is to provide reasonable accommodations to qualified disabled employees that enable them to perform the essential functions of their jobs. This obligation applies throughout the employment process – from hiring through termination.
Attorney Mauro Ramirez of Fisher Phillips offers these guidelines:

First, identify the essential functions of the job position: During the hiring process, the ADA does not require employers to provide disabled applicants preferential consideration. However, a hiring decision must be based on sound, business-related reasons and not an applicant's disability.
From the ADA's perspective, these decisions should focus on whether a disabled applicant or employee is "qualified." A "qualified" individual is one who satisfies the requisite skill, experience, education and other job-related requirements of the position the individual desires or holds, and who, with or without reasonable accommodation, can perform the essential functions of the position. Thus, to determine if an applicant is qualified, an employer must first identify the essential functions of the position sought. The employer may then ask the applicant whether and how he can perform such functions.
Ideally, the essential functions will be documented in a job description.
Reasonable accommodations do not cause an undue hardship: Once hired, an employer does not have to provide a reasonable accommodation that would cause an "undue hardship." Undue hardship is defined as an action requiring significant difficulty or expense when considered in light of factors such as an organization's size, financial resources and the nature and structure of its operation. An action that is reasonable for a large employer may be unreasonable for a smaller employer.
To determine whether an accommodation is reasonable, an employer must engage in a thoughtful "individualized" assessment. "Blanket" or "one-size-fits-all" policies are contrary to the ADA's requirement for an "individualized" assessment. This includes inflexible leave policies. Therefore, although the Family Medical Leave Act (FMLA) applies to businesses with over 50 employees, affording leave may constitute a reasonable accommodation under the ADA for smaller employers.
ADA does not prohibit employers from firing disabled employees: If a reasonable accommodation is not available and the employee cannot perform the essential functions, the employee is not a "qualified individual with a disability" and, therefore, may be subject to lawful termination. Hence, an individual's ability to maintain employment while disabled often rests upon the employer's ability to determine the availability of a reasonable accommodation. This means that an employer must be prepared to adequately explain the reason for denying an accommodation request.
Employers, therefore, should be vigilant of the importance of the interactive process. If conducted in a thorough manner – whether an accommodation is granted or denied – at its conclusion an employer should have a reasoned, documented explanation for its actions. In light of such evidence, an employer is much more likely to withstand a subsequent legal challenge.