Real Estate Purchase, Lease Difficult Choice For Small Businesses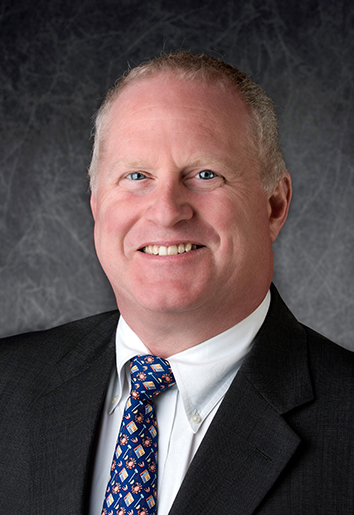 To buy or lease? It's one of the toughest decisions small business owners can make. And like so many business decisions, there are pros and cons to either choice which can have a huge impact on the profitability of the business.
According to Steve Hazan is Director of Business Lending at credit union SECU, "much like buying a house, owning the building for small or mid-sized business owners can provide significant benefits, ranging from building equity to tax deductions."
Adds Hazan, one of the most important benefits is to lock in a commercial mortgage rate for the long-term.
"Even in today's rising rate environment, commercial mortgage rates are historically low. Locking in at today's rates for a minimum of 15 years allows small business owners to reduce (or perhaps completely eliminate) the need to refinance during the life of the loan and provides a much better way to budget monthly expenses," said Hazan.
"Another benefit, there is no need to worry about rent increases that could have a significant impact on the business."
Hazan also offers these thoughts on ownership:
Like a house, building ownership also enables small business owners to build equity over time which, in turn, can be used as collateral if business expansion is being considered. Owners potentially can also use that equity to fund their retirement or create an ongoing source of income, even if they decide to sell their interest in the business.

Building ownership also represents a ready tax deduction. Small businesses that own their buildings can depreciate the space and deduct mortgage interest expenses on their taxes. Unlike a lease, however, the monthly payment cannot be deducted and the cost of the building cannot be written off.

Finally, building owners can rent any extra space in their buildings. That translates into yet another source of income, as well as the potential for leasing to complementary businesses that can serve as possible referral sources.
But Hazan warns there are some cons to buying though. One of the most significant is the upfront cost. Initially, the cost of buying a building will far outweigh any lease. The business will also be hit with property, appraisal, and maintenance costs, as well as a large down payment and possible property improvement costs.
According to Hazan, those high upfront costs potentially could hurt a small business if it simultaneously encounters some unanticipated expenses, such as the loss of a key customer or the need to make a major equipment purchase. Leasing, on the other hand, frees up more working capital, providing more flexibility to respond to new opportunities.
Leasing also has several very practical advantages. Leasing space enables a small business to locate in a more prestigious property, or move to a larger space if growth occurs at a faster rate than expected. Leasing also allows the business owner to ask for periodic space improvements, while avoiding many of the headaches associated with property ownership. 
Hazan also says that like most business decisions, building ownership should not be taken lightly.
It potentially can provide numerous benefits for a small business, but could just as easily have the opposite effect if it is not carefully considered in light of the other financial, tax, and personal issues the business is likely to face.
With that in mind, small business owners should always consult with professionals who know the business well before reaching any decision on building ownership.
Steve Hazan is Director of Business Lending at SECU, Maryland's largest credit union. He can be reached at 410-487-7187 or Steve.Hazan@secumd.com.