The Good News About Bad Credit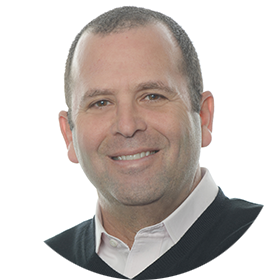 As recently as a decade ago, if you were a small business owner with a bad personal or business credit score, you could forget about getting a loan from a traditional bank or credit union.
Their underwriting models didn't allow much room for weakness in a small business client. "Big data" analysis--using computer programs to gather and review large volumes of information--was just gaining interest, but most banks didn't have the data capabilities that would enable them to look beyond a credit score to see a business' potential creditworthiness.
Bad credit isn't as uniformly bad as it used to be, and even when it is less than ideal, a business owner is much more likely to be able to find the funding he or she needs. 
There are now funding options for business owners with personal scores belw 630 from as wide range of sources, even banks.    
Stephen Sheinbaum is the founder of Bizfi, an alternative finance company founded in 2005 that has provided $1.7 billion in funding to more than 30,000 small business around the United States, more than a few of which had less than perfect credit.                                          
Small business owners who know where to look and know what to ask for will find many novel solutions that can help grow their businesses.
Here are just a few of the funding options now:
Revenue-based loans:  This type of capital is provided to small or growing businesses based on the funds deposited into the business' bank account on a monthly basis. The more steady and strong those deposits are, the better a business' funding chances will be. Unlike a typical bank loan, no collateral is required for a revenue-based loan, and the investor group providing the loan will not look for immediate equity in the business the way an angel investor or venture capital firm might. (A provider of a revenue-based loan might ask for a warrant, which is the right to buy shares in the business at some time in the future at a price established now.) Normally, a business can obtain a business loan equal to 10 percent of its annual gross deposits, regardless of having bad credit.
Credit card sales: This is another option for funding based on the strength of the business at hand and not past weaknesses in the business owner's credit. In this approach, a funder looks at the amount of business an entrepreneur is doing on credit cards and makes a short-term advance based on projections of future credit card sales. The business owner gets the funding in one lump sum, often in a matter of days, and the funding is repaid automatically from the daily credit card receipts. If the business' revenues fluctuate during the year, the repayment on this kind of funding can be lower during your slow season and higher in busy season.
Alternative financing: Funding for small businesses is now available from many sources other than banks and credit unions. These non-bank lenders have developed computer programs which can gather a variety of data on their own, saving the business owner time and hassle on paperwork, which is always a sore point for small companies with limited accounting and bookkeeping resources. Some alternative finance companies specialize in one kind of funding, but the larger funders can offer a wide range of options, from short-term funding to invoice and equipment financing, medium-term loans and even long-term loans backed by a guarantee from the U.S. Small Business Administration (SBA). This latter program has been one of the big success stories in alternative finance: SBA-based loans are the lowest cost financing for small businesses, but because applications have to be processed by the lending bank and the SBA, they had required an extensive amount of paperwork. Alternative funders marry both applications to speed the process. If you're a business owner who needs $200,000 or less fairly quickly, alternative financing may be an option.
Whatever approach you take to getting funding now, your long-term goal should be to improve a lagging credit score, whether personal or business. You can get a free copy of your personal credit score from one of the three credit bureaus--Equifax, Experian and TransUnion--once a year. Review yours for errors and get them corrected ASAP. You should know borrowing from lenders that report to credit bureaus can actually boost your business credit if you make all your payments on time.
For your business credit score, be sure to get a free D-U-N-S number from Dun & Bradstreet. That's a unique 9-digit number for your business and it enables D&B to begin gathering what will hopefully be a positive credit profile. You'll also need a D-U-N-S number if you're going to be registering as a federal government contractor or if you're going to see a loan guaranteed by the SBA.
If you already have a D-U-N-S number, check your current business credit score. While you can get a free copy of your personal credit report once a year from the credit reporting agencies, you will need to pay to get a copy of your business credit report. Spend the money and check this report for errors too every year.
Your business score is calculated from data collected on your business. The scoring agencies are looking at how your business deals with its suppliers and its finances, and they comb public databases and records, including court records, to do so. If a supplier has extended credit to you, the credit scoring companies are going to be looking at how much of that credit you use and how promptly you pay it back. They look for liens against the business, business bankruptcies and what you might owe other lenders.
If your business credit score is weak, take steps to improve it.  Start by paying your suppliers promptly and catching up on old bills. All of the business credit agencies are getting reports on your business from the companies you do business with. If they're not happy with you, the agencies will know. Then manage whatever credit is extended to you wisely. If you get a line of credit, draw it down responsibly and pay it back as required. It can all add up to good news on your next funding application.
Stephen Sheinbaum is the founder of Bizfi, a FinTech company combining aggregation, funding and a participation marketplace on a single platform for small businesses. Founded in 2005, Bizfi and its family of companies have provided more than $1.8 billion in financing to more than 32,000 small businesses in a wide variety of industries across the United States.