5 Tips to Preparing SMBs for Extreme Weather and Natural Disasters
This article was conceived and written by Rebecca Smith, VP of Marketing at The Master Lock Company and Cheryl Nelson, Meteorologist and Disaster Preparedness Expert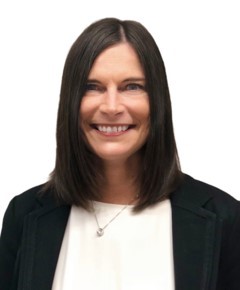 Small business owners are used to being in control of everything, from day-to-day operations to grassroots marketing. While small business owners can't control the weather, they can plan for it. And they should. According to a survey published last year by Manta, 37 percent of small business owners said they would not be able to recover from a natural disaster like a severe storm or fire. Moreover, a survey conducted by the Federal Reserve found that 40 percent of small business firms in extreme weather-prone markets had natural-disaster-related losses, and 35 percent lost more than $25,000 in revenue.  The road to recovering losses can take much longer, or even worse, cause the small business to close permanently.
As small businesses across the country approach tornado, hurricane and flooding seasons, Master Lock and SentrySafe collaborated with AMS-certified broadcast meteorologist and certified instructor at FEMA's National Disaster Preparedness Training Center, Cheryl Nelson, to underscore the importance of safeguarding their critical documents and assets.
The following are 5 tips from The Master Lock Company and Nelson on how small businesses can prepare for the unexpected.
Know Where Disasters Are Likely to Occur: Staying attuned to current weather trends is an important first step. For example, flooding can occur even outside of FEMA-designated flood zones. Understand the flood risk for your business. Learn more at www.FloodScores.com. There is a 30-day waiting period for flood insurance to take effect after purchasing, so don't wait until a storm is approaching. 
Protect Key Documents & Critical Assets: Losing important tax and financial documents can be significant losses and time consuming to replace for small business owners. Securing critical tax and financial assets in a fire and water-protected safe, like the durable SentrySafe Combination Fire/Water Safe or portable SentrySafe Fire/Water Chest, can ensure critical documents are secure in extreme conditions caused by natural disasters. Do safeguard original paper versions of critical documents, such as tax, financial, employee and license records, but also create digital copies and store them in the cloud for easy remote access.

Review Current Insurance Coverage: Being aware of potential risks and investing in a proper insurance plan is one of the best ways to prepare for unexpected disasters. Making sure business property is covered and looking into packages that include business interruption and lose of use coverage will help protect against closure or delays in operation.

Develop a Workplace Inventory: If needed, expedite insurance claims after storms by creating a workplace inventory now. Start by listing and taking photos of possessions, along with each item's worth, receipts and appraisals, and get into the habit of recording new purchases. For an extra layer of security, consider locking up indoor and outdoor assets with a durable commercial-grade lock like Master Lock's Laminated Padlock.

Develop an Emergency & Evacuation Plan: Resources like Ready.gov provide helpful information on what to do before, during and after each type of natural disaster. Understanding basic guidelines and local evacuation procedures for hurricanes, tornadoes, wildfires and other disasters is step one. Step two? Practice various scenarios with employees, including a plan for securing critical assets and potential insurance plans to ensure losses are recovered.
Whether in an area that's susceptible to natural disasters, or looking to put an emergency plan in place, preparing key small business assets for the unexpected now can go a long way towards ensuring they're protected down the road.
For more information on water- and fire-protected products, visit www.MasterLock.com or www.SentrySafe.com